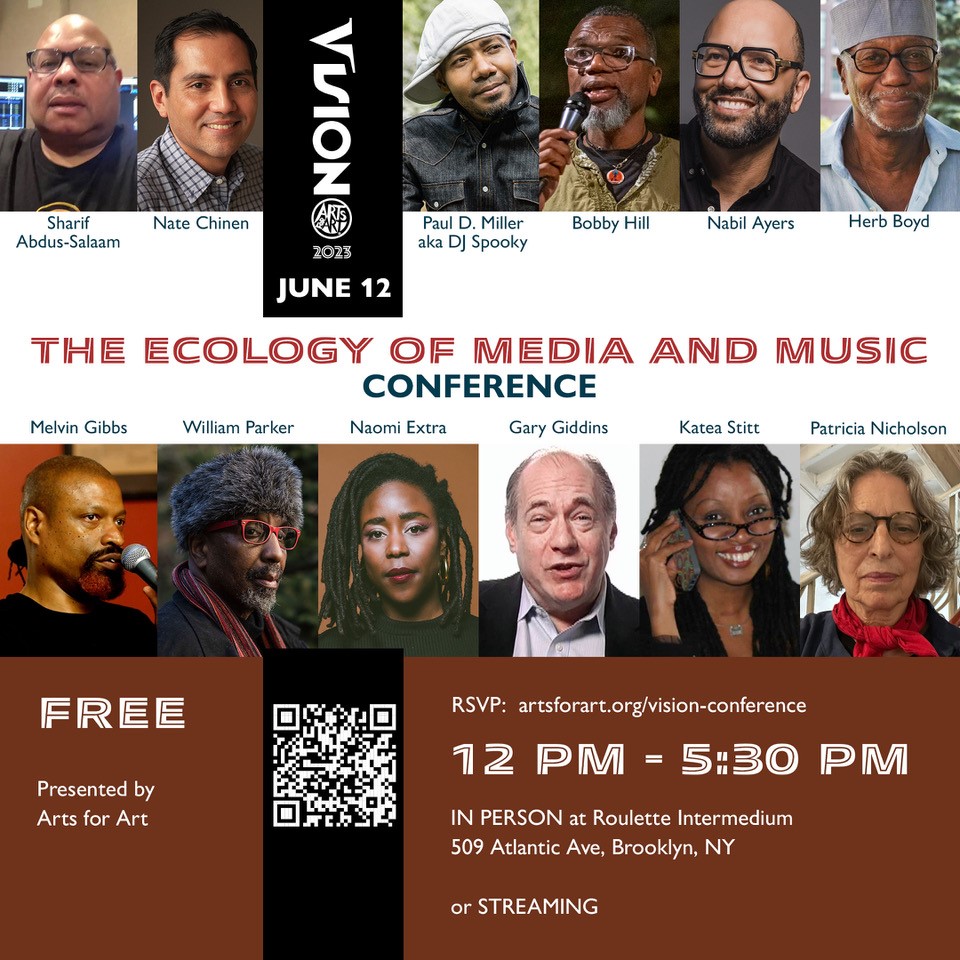 Gary is a participant in the free "Ecology of Media & Music" conference at Brooklyn, NY, at the Intermedium – scan the QR code for more information – Monday, June 12, 2023
~~~~~~~~~~~~~~~~~~~~~~~~~~~~~~~~~~~~~~~~~~~~~~~~~~~~~~~~~~~~~~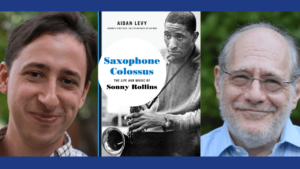 Gary Giddins in Conversation with Aidan Levy
Friday, December 2, 7pm
Leon Levy Center for Biography
Known as the "Saxophone Colossus," Sonny Rollins is widely acknowledged as one of the greatest jazz improvisers of all time, winning Grammys, the Austrian Cross of Honor, Sweden's Polar Music Prize and a National Medal of Arts.
The story of Sonny Rollins—innovative, unpredictable, larger than life—is the story of jazz itself, and Sonny's own narrative is as timeless and timely as the art form he represents. Part jazz oral history told in the musicians' own words, part chronicle of one man's quest for social justice and spiritual enlightenment, Aidan Levy's is the definitive biography of one of the most enduring and influential artists in jazz and American history.
Aidan Levy is the author of Dirty Blvd.: The Life and Music of Lou Reed and editor of Patti Smith on Patti Smith: Interviews and Encounters. A former Leon Levy Center for Biography Fellow, his writing has appeared in The New York Times, The Village Voice, JazzTimes, and The Nation. 
~~~~~~~~~~~~~~~~~~~~~~~~~~~~~~~~~~~~~~~~~~~~~~~~~~~~~~~~~
Fire Music: The Story of Free Jazz
"The thing that has made jazz such an enthralling experience for over a hundred years – worldwide – is that is has never sat still." Gary Giddins
Although the free jazz movement of the 1960s and 1970s was much maligned in some jazz circles, its pioneers are today finally acknowledged as central to the evolution of jazz as America's most innovative art form. A rich trove of archival footage conjures the 1960s jazz scene along with incisive reflections by critic Gary Giddins and a number of the movement's key players. Fire Music is directed by filmmaker Tom Surgal, making his feature directorial debut. Fire Music will debut in select US theaters starting September 10th, 2021. For more info, visit the film's official site.
~~~~~~~~~~~~~~~~~~~~~~~~~~~~~~~~~~~~~~~~~~~~~~~~~~~~~~~~~~~~~~~~~~~~~~~~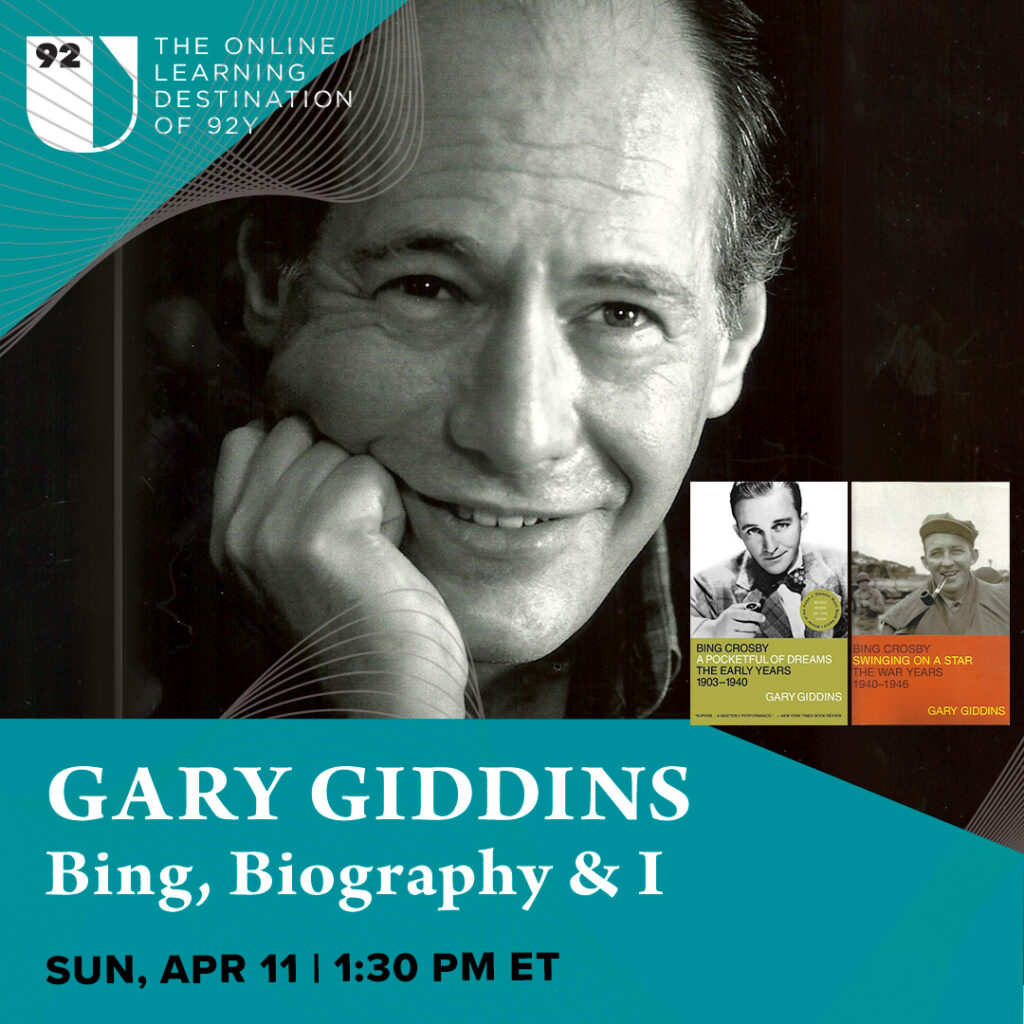 Gary Giddins: Bing, Biography and I
Sunday, Apr 11, 2021 – 1:30pE
In 2001, Giddins published the first volume of a planned three-part biography of Bing. It was 17 years before he published the second; the third is still to come. The 25 years Giddins has spent writing about Bing's life and legacy are the subject of his new class about process. How does a writer navigate the challenges inherent to biography? What is involved in the research and the writing? How did Bing Crosby — the first true multimedia superstar and a complex man — become the focus of what unexpectedly grew to be Giddins' magnum opus? A fascinating class for writers, would-be writers, and all fans of Bing Crosby and the history of American popular culture.
To register for the Sunday, April 11, 1:30pE event, visit 92Y
~~~~~~~~~~~~~~~~~~~~~~~~~~~~~~~~~~~~~~~~~~~~~~~~~~~~~~~~~~~~~~~
---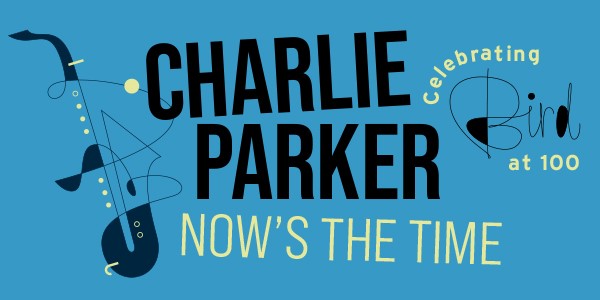 Charlie Parker: Now's the Time – Celebrating Bird at 100
The 92nd Street Y commemorates the 100th birthday of Charlie Parker with music, film, dance, art, and conversation Friday, August 28 and Saturday, August 29, 2020.

CELEBRATING BIRD—A CONVERSATION WITH MUSIC
Featuring Jazz Sax Masters Joe Lovano, Charles McPherson, Grace Kelly and Antonio Hart, Hosted by Gary Giddins
Saturday, August 29, 2 ET, $10
Award-winning journalist, jazz critic and Celebrating Bird author Gary Giddins joins us for a dive into the genius of Charlie Parker, as he leads a conversation with a quartet of sax masters hugely influenced by Parker. Giddins talks with Grammy Award-winning tenor sax legend Joe Lovano, who has said, "[Bird's] fresh and beautiful approach to the art of improvising fuels everything I do in music" … and three outstanding alto players: Charles McPherson, who played Charlie Parker's solos in Clint Eastwood's film Bird, the electrifying young Downbeat Critics Poll winner Grace Kelly, and Antonio Hart, about whom The New York Times wrote, "The styles of the masters of his instrument—Parker, Benny Carter, Johnny Hodges—flash through his playing like deft literary allusions." They discuss Parker's groundbreaking artistry and legacy, bringing personal reflections and distinct perspectives on the bebop giant, all supported by iconic recordings and historic footage. Each artist then performs one of Parker's landmark compositions. A Charlie Parker Centennial celebration not to be missed!

To register, visit 92Y.
James Kaplan on Irving Berlin: New York Genius in conversation with Gary Giddins
Wednesday, February 5, 2020 | 6:30 – 8:00 PM
The Graduate Center | 365 Fifth Avenue | Room 1201 | Elebash Recital Hall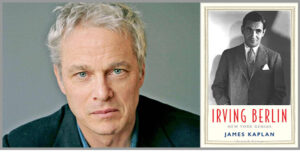 Irving Berlin (1888–1989) has been called—by George Gershwin, among others—the greatest songwriter of the golden age of the American popular song. "Berlin has no place in American music," legendary composer Jerome Kern wrote; "he is American music."
Exploring the interplay of Berlin's life with the life of New York City, noted biographer James Kaplan offers a visceral narrative of Berlin as self‑made man and witty, wily, tough Jewish immigrant. This fast‑paced, musically opinionated biography uncovers Berlin's unique brilliance as a composer of music and lyrics. Masterfully written and psychologically penetrating, Kaplan's book underscores Berlin's continued relevance in American popular culture.
James Kaplan is the author of Sinatra: The Chairman (2015); Frank: The Voice (2010) (selected by The New York Times as one of her Top 10 Books of 2010); Two Guys from Verona: A Novel of Suburbia (1999), a New York Times Notable Book of the Year; and The Airport: Terminal Nights; Runway Days at John F. Kennedy International (1994); and Pearl's Progress (1989), among other works.
A former Executive Director of the Leon Levy Center, Gary Giddins received the National Book Critics Circle Award for Visions of Jazz: the First Century. His other books include Bing Crosby: A Pocketful of Dreams—The Early Years, 1903–1940, which won the Ralph J. Gleason Music Book Award and the ARSC Award for Excellence in Historical Sound Research; Weatherbird: Jazz at the Dawn of Its Second Century; Faces in the Crowd; Natural Selection; and biographies of Louis Armstrong and Charlie Parker.
Photos from the Museum of the City of New York interview by Gary of cartoonist/author Kim Dietch on January 15, 2020. Photos by Debbie Halper and Lea Giddins.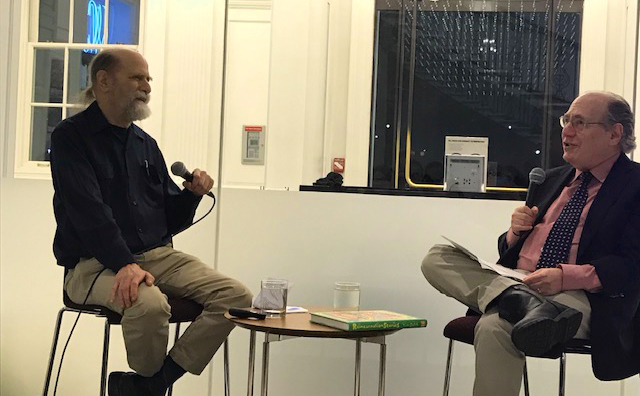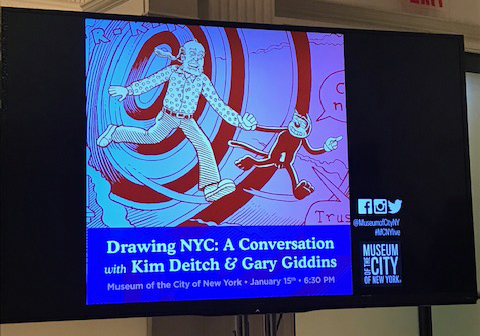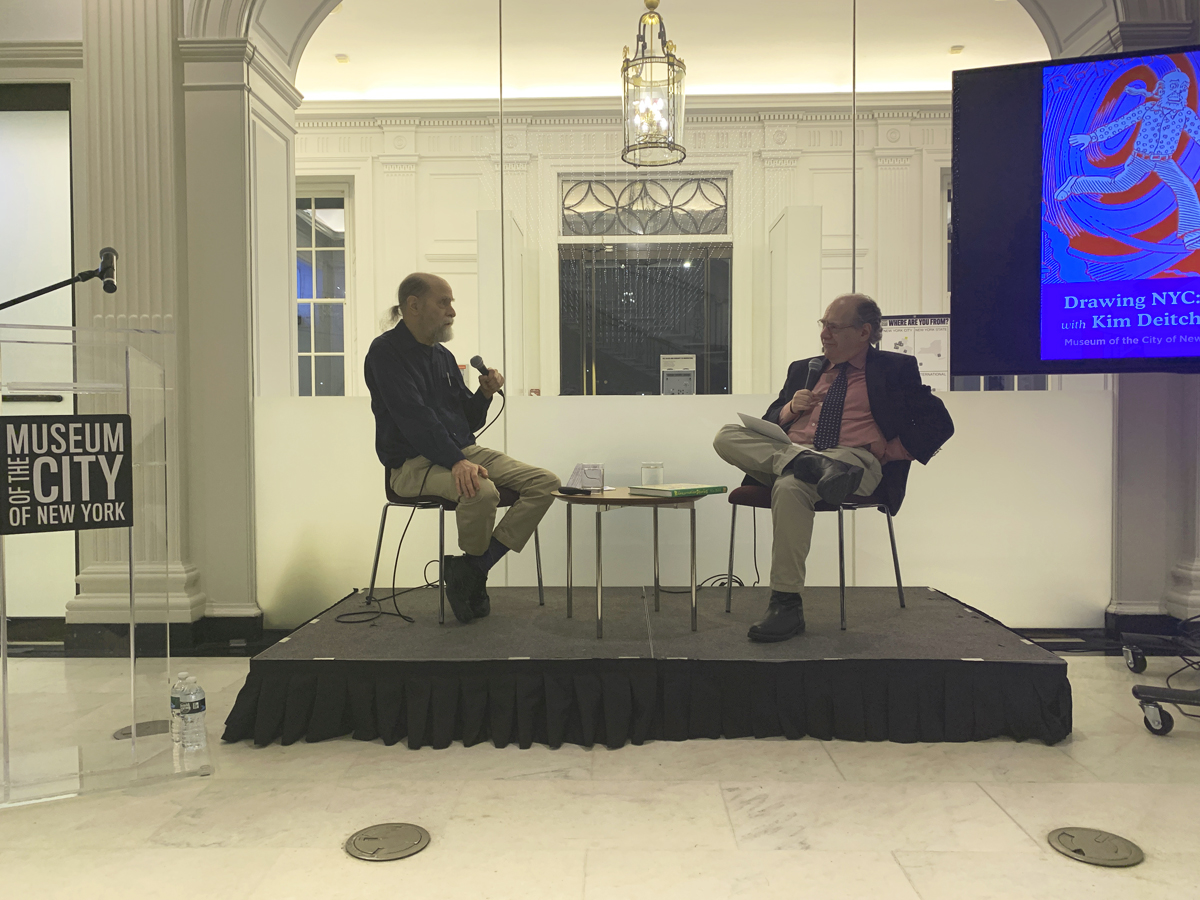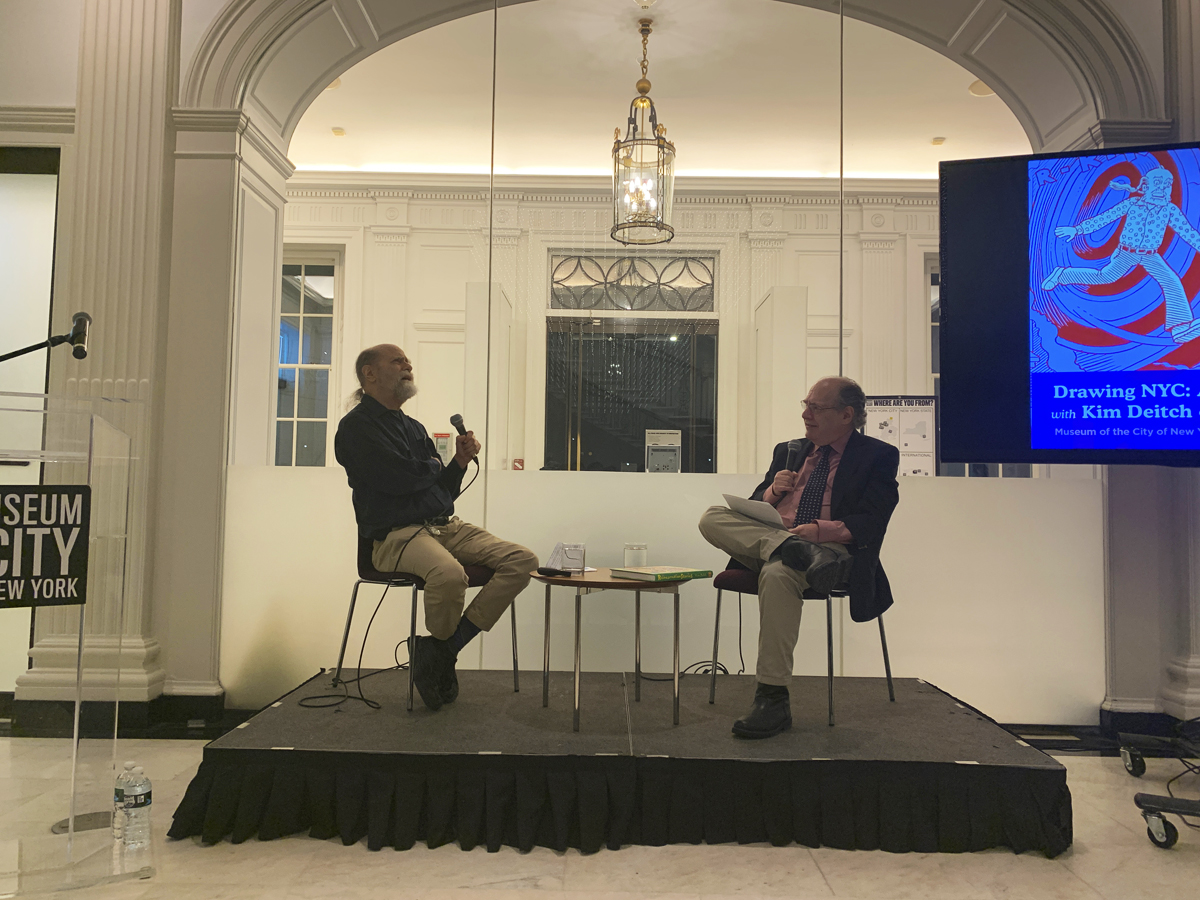 American Popular Song Society Presents: Gary Giddins in conversation with Will Friedwald
Saturday, January 11, 2020
1:30am presentation; doors open 11:00am
American Popular Song Society
The GREENROOM • 570 10th Ave @ 42nd St., 4th fl, NYC
Inside YOTEL
Drawing NYC: A Conversation with Kim Deitch and Gary Giddins
Wednesday, January 15, 2020 – 6:30-8:00pm
Museum of the City of New York
Tickets

~~~~~~~~~~~~~~~~~~~~~~~~~~~~~~~~~~~~~~~~~~~~~~~~~~~~~
Upcoming Events for Bing Crosby – Swinging on a Star: The War Years, 1940-1946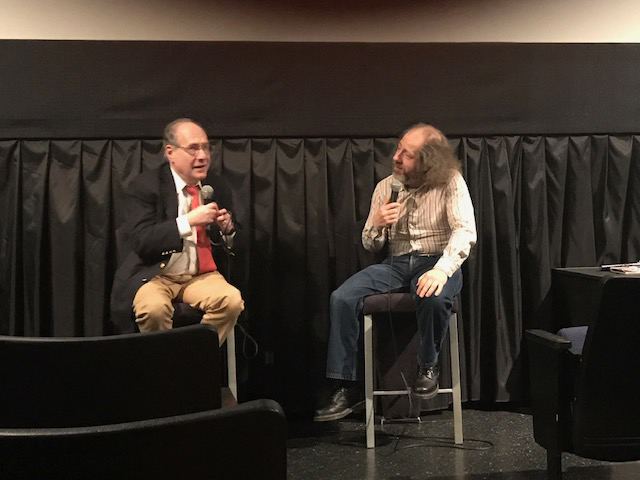 Jan 15, 2019: New York, NY – 12:00 pm – The Dutch Treat Club (private event)
Jan 9, 2019: New York, NY – 6:00pm – The Coffee House (private event)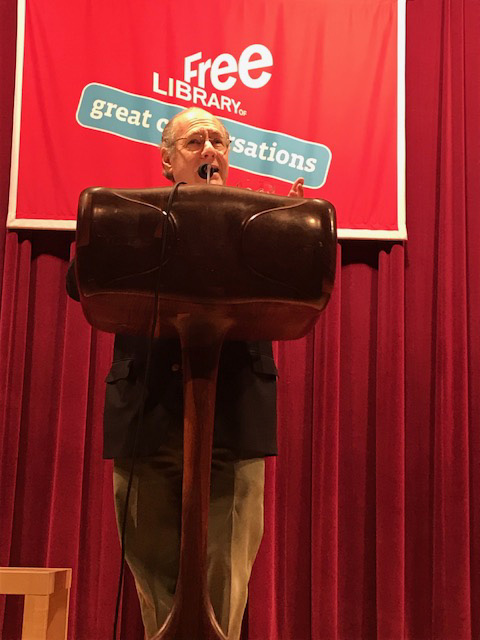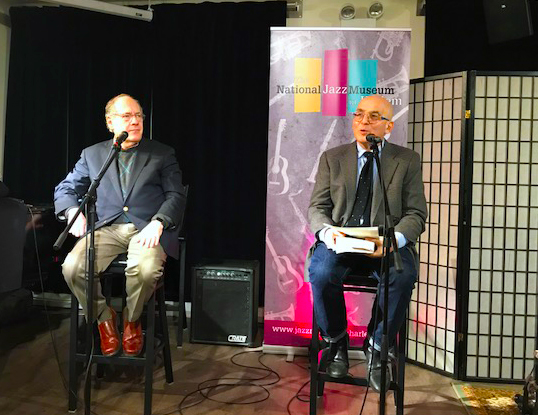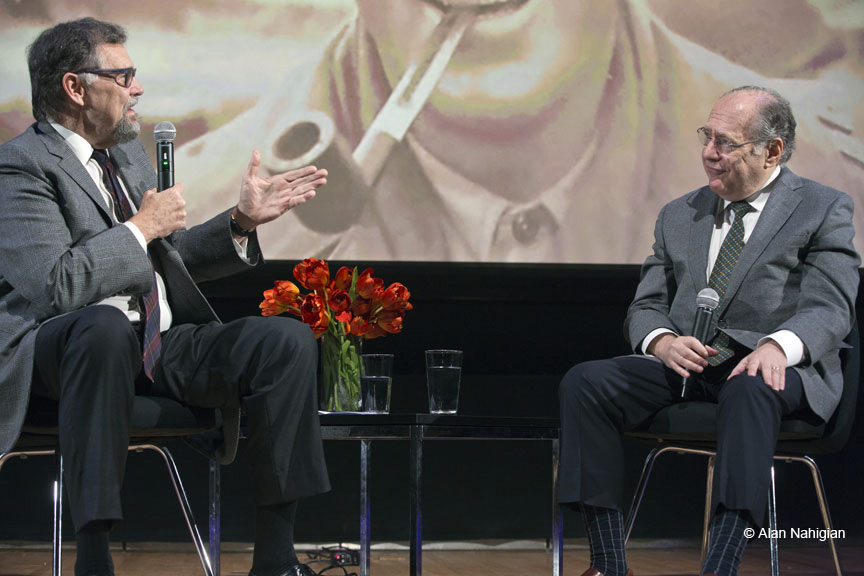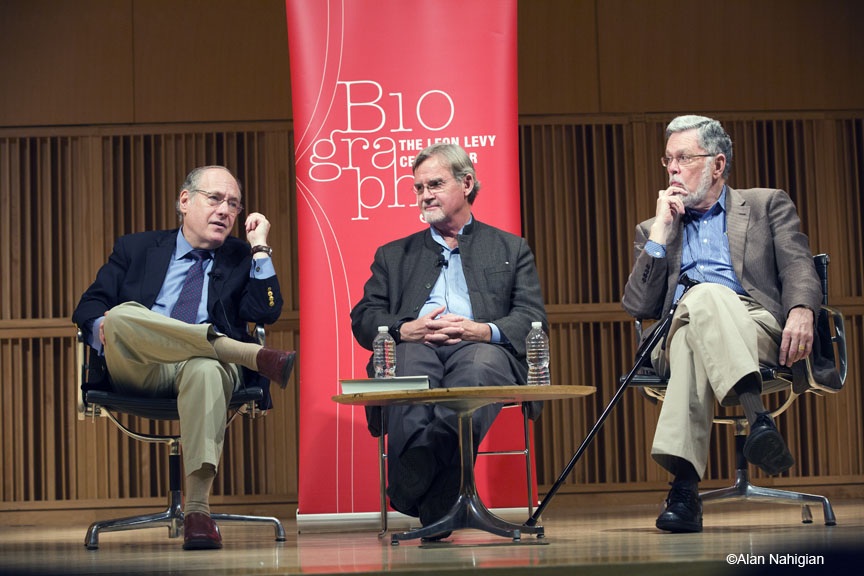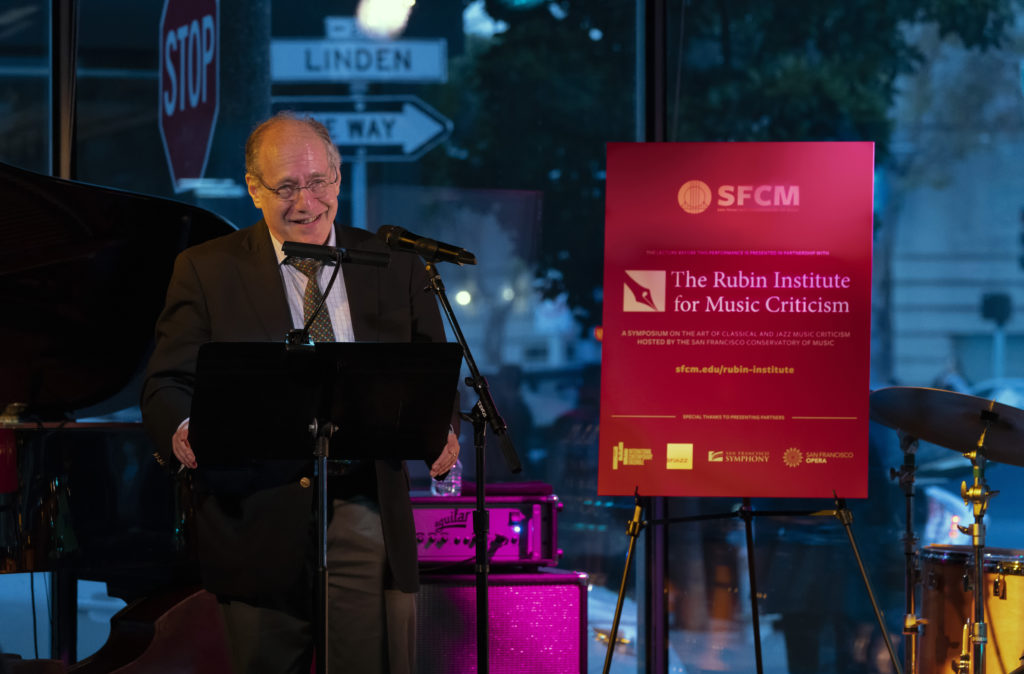 Nov 1: Spokane, WA – 7:00pm – Gonzaga University Hemmingson Center
Nov 1: Spokane, WA – 2:00pm – Bing Crosby Theater
Oct 30: Seattle, WA – 7:00pm – Elliott Bay Books

September 2018
A STARRED Review on Booklist: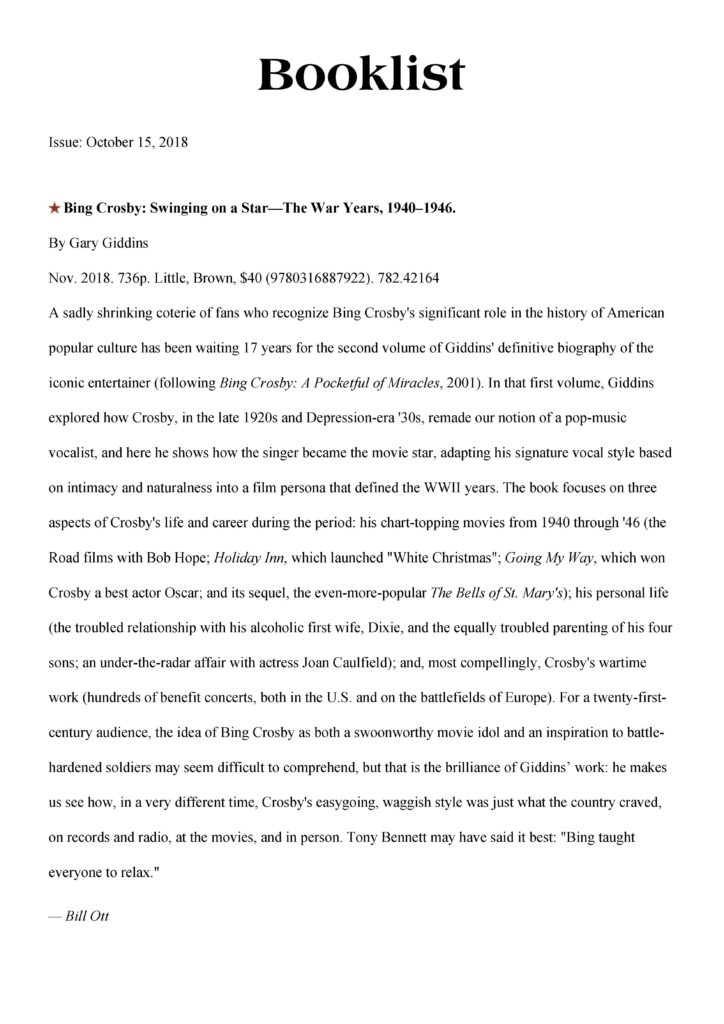 August 2018
A STARRED review on Kirkus Reviews: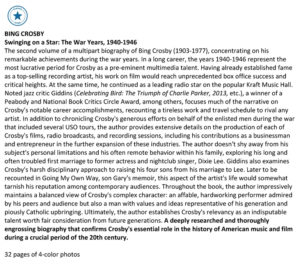 July 2018
A STARRED Review from Publisher's Weekly: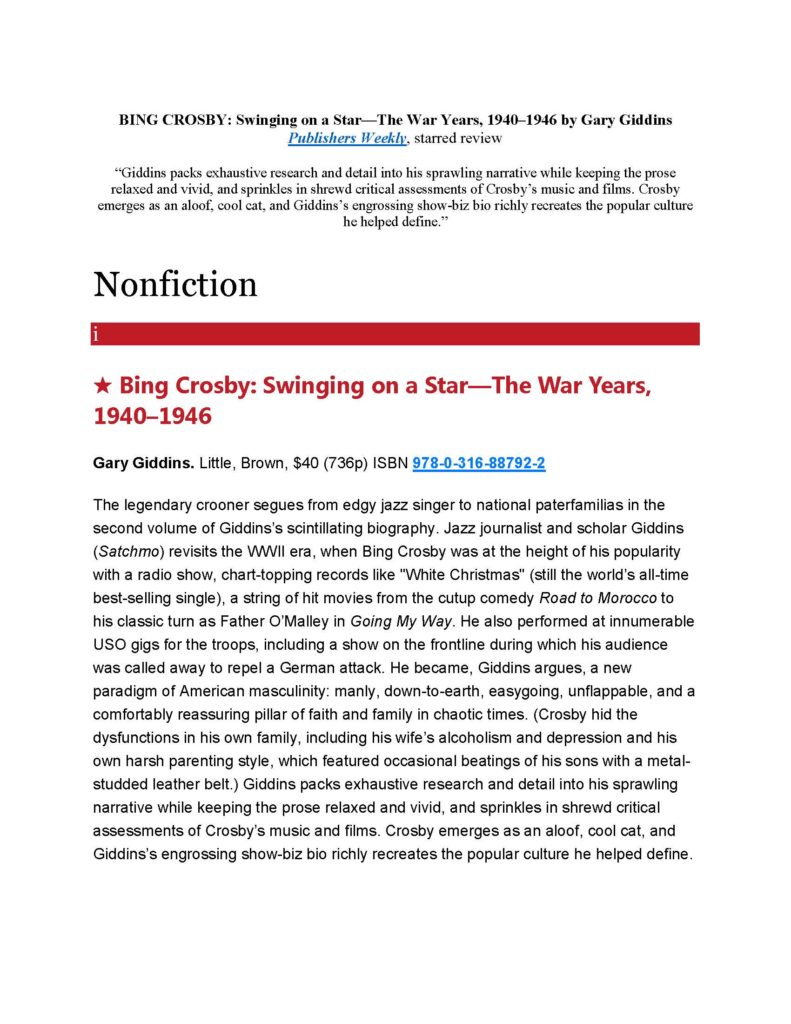 July 2018
Advanced praise for Bing Crosby: Swinging on a Star, The War Years 1940-1946
A magnificent, monumental biography. Of course the chapters about Crosby in wartime England and France –Der Bingle – fascinated me most, not least his extraordinary mixture of showbiz courage, universal charm and absolutely hard driven energy. The ritual singing of "White Christmas" at the end of each show, producing that huge significant silence among the GIs, is a haunting image and told me something quite new about America at war. I was also impressed by the swift syncopated narrative, and the sly shifts between lyrical and analytical presentation. So how would I sum it up in a phrase ? – a cultural biography to croon over!
~ Richard Holmes, author of The Age of Wonder and This Long Pursuit
I'm a huge fan of Bing Crosby, and this book blazed and boomed over my life like fireworks on the Fourth. Gary Giddins is a masterly biographer, a storyteller with a keen sense of exactly the right details. Swinging on a Star reads like a novel, and this volume is pure gold, if not platinum, spanning the key years in the life of this central figure in American culture. Bing comes alive in these pages, with a glorious cast to accompany him on his many roads to fame and fortune. A dazzling and brilliant biography.
~ Jay Parini, author of Empire of Self: A Life of Gore Vidal
Long-awaited, Swinging on a Star is the scrupulously researched companion to Gary Giddins's marvelous first volume on the life of Bing Crosby. And like its companion, it brims with music, movies, family drama, religion, love—and, now, war, when the master of jazz performed on a public stage to a country, and most particularly, an armed forces, in need of cheer. With loving precision, Gary Giddins documents those performances—and that man—so that we can participate, hearing as if for ourselves the compassion in Crosby's song; and witnessing, too, as if first-hand, just how this stoic, incomparable crooner became an American icon.
~ Brenda Wineapple, author of Ecstatic Nation: Confidence, Crisis, Compromise
What an astonishing act of narrative and scholarship Gary Giddins has performed. He has drilled deep into a complex, deeply flawed and extraordinarily talented human being and has brought back not only this fascinating figure but the age that shaped him and which he in turn helped to shape.
~ Ken Burns, filmmaker, The Roosevelts and Vietnam
Gary Giddins is the finest jazz critic of his generation and Swinging on A Star adds another splendid story to the literary mansion he is constructing for Bing.
~ Philip Norman, author Paul McCartney: The Life
Brilliant and unsurpassable: Gary Giddins's powers as a music critic, film scholar, and historian are all on display in Swinging on a Star, the much anticipated second volume of his Bing Crosby biography. Giddins zeroes in on the war years and richly documents Crosby's remarkable career as it reached its zenith as singer, actor, and canny business man, not to mention tireless star entertainer to our troops. He raised the morale of all of America and was beloved by millions. Der Bingle was a marvel and so is Giddins. He has captured one of he greatest molders of popular culture who ever lived and I couldn't put the book down; it is that engrossing. Bravo!
~ Patricia Bosworth, author of The Men in My Life: Love and Art in 1950s Manhattan.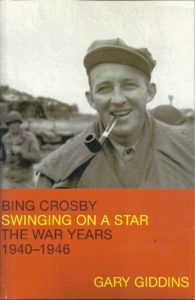 March 2018
COMING NOVEMBER 2018 – Preorder Now!
Gary Giddins presents the second volume of his masterful multi-part biography. Bing Crosby dominated American popular culture in a way that few artists ever have. From the dizzy era of Prohibition through the dark days of the Second World War, he was a desperate nation's most beloved entertainer. But he was more than just a charismatic crooner: Bing Crosby redefined the very foundations of modem music, from the way it was recorded to the way it was orchestrated and performed. In this much-anticipated follow-up to the universally acclaimed first volume, NBCC Winner and preeminent cultural critic Gary Giddins now focuses on Crosby's most memorable period, the war years and the origin story of White Christmas. Set against the backdrop of a Europe on the brink of collapse, this groundbreaking work traces Crosby's skyrocketing career as he fully inhabits a new era of American entertainment and culture. While he would go on to reshape both popular music and cinema more comprehensively than any other artist, Crosby's legacy would be forever intertwined with his impact on the home front, a unifying voice for a nation at war. Over a decade in the making and drawing on hundreds of interviews and unprecedented access to numerous archives, Giddins finally brings Bing Crosby, his work, and his world to vivid life — firmly reclaiming Crosby's central role in American cultural history. "The best thing to happen to Bing Crosby since Bob Hope" (WSJ)
Fall 2018
Gary was part of a panel October 1 for the NY Film Festival at the screening of "Fire Music" – he's also an on-screen contributor throughout the film.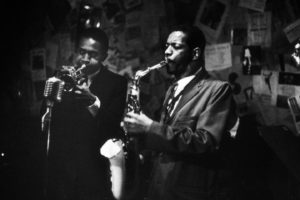 Gary discusses the director of "My Man Godfrey", Gregory LaCava, in this new blu-ray release of the classic screwball comedy.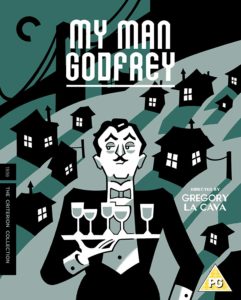 March 2018
Gary's been interviewed (and provides a commentary track as well) in the newly remastered, newly released 1930 "King of Jazz" from The Criterion Collection. It's Bing's first on-screen performance, and our friend Leonard Maltin has penned a terrific review –check it out here (and be sure to order a copy!)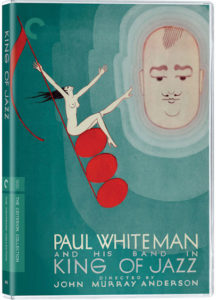 After the Fireworks: Three Novellas by Aldous Huxley
From one of the greatest writers of the twentieth century, Aldous Huxley, comes his great novella, set in Rome, about a writer's affair with a mysterious young fan—now back in print for the first time in the U.S. in more than seventy years and also featuring two other acclaimed short works, plus an original introduction from noted critic Gary Giddins.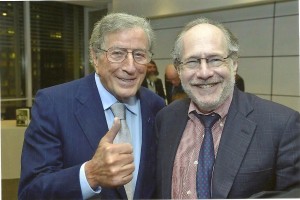 Gary and a friend at a reception October 27, 2015 to celebrate the publication of Harold Holzer's new book, Lincoln and the Power of the Press.
Wednesday, March 19, 2014, 1-6:30pm
CUNY Graduate Center Elebash Recital Hall, 365 Fifth Ave, NYC
Featuring four panel discussions: on biography and music, with Thomas Brothers, Paul de Barros, Gary Giddins, and Robert Hilburn; on literary theory and biography, with Evelyn Barish, Caryl Emerson, and Elisabeth Sifton; biographers and history, with David Nasaw, Amanda Vaill, Simon Winchester, and Brenda Wineapple; and on American writers and the fragility of fame, with Hans Bak, Susan Cheever, Dorothy Gallagher, and Jay Parini. FREE but please RSVP at 212-817-2008.
Vintage Magazine: Issue 4 Launch – with Gary Giddins, Chip Kidd and Lisa Birnbach
Monday, October 14, 2013, 7pm – 52 Prince St, NYC
Award-winning Vintage Magazine–a celebration of design, culture, and the creative possibilities of print (as you've never seen them fulfilled before)–is back with its Quatrième issue, a special edition dedicated to architecture and design. Among the eclectic features filling its pages: Gary Giddins writes on the mysterious obscurity of the works of author W.R. Burnett; Chip Kidd pays exuberant homage to vintage linoleum; and Lisa Birnbach shows us how the home library is really done. To mark the launch of issue 4, join Kidd, Birnbach, and Giddins for an evening of reading and discussion–about the craft that goes into the magazine's pages, and the place of the print magazine in today's digitized climate.
.
Celebrating Bird: The Triumph of Charlie Parker – newly revised and reissued by University of Minnesota Press, available at booksellers everywhere – September 2013.
.
Gary Giddins Named Acting Director of the Leon Levy Center for Biography at the CUNY Graduate Center
September 16, 2011
City University of New York Graduate Center President William Kelly announced today the appointment of Gary Giddins as the Acting Director of The Leon Levy Center for Biography.
The Center, which was established by a generous gift from The Leon Levy Foundation, is devoted to building connections between independent and university-affiliated biographers across the disciplines. The Center sponsors the Annual Biography Lecture in the fall, the Annual Conference on Biography in the spring, and a variety of public programs throughout the year. In addition, the Center hosts four resident biography fellows and provides two dissertation fellowships to Graduate Center students.
"I am delighted that Gary has agreed to lead the Center," said President Kelly. "He is a writer of great range and remarkable grace. He is the author of twelve books, including biographies of Louis Armstrong and Charlie Parker. He is currently at work on the second volume of his definitive biography of Bing Crosby."
Giddins' work has been widely celebrated. His Visions of Jazz won the National Book Critics Circle Award in criticism. He's been a Guggenheim Fellow and is the recipient of a Lifetime Achievement Award from the Jazz Journalists Association. He has won a Peabody Award, a Grammy, and an unprecedented six Deems Taylor Awards for Excellence in Music Criticism. His essays have appeared in every major journal of opinion, including The New York Times, The New Yorker, The Atlantic, and Esquire. He is currently Distinguished Lecturer at the Graduate Center, where he teaches courses in American cultural history.
The Center's current director, the writer and scholar Brenda Wineapple, will be stepping down from the position on October 1.
Author John Matteson will work with Gary to expand The Leon Levy Center's engagement with the faculty and students of The City University. Matteson was awarded the 2008 Pulitzer Prize for Biography for Eden's Outcast: The Story of Louisa May Alcott and Her Father. His new book, The Lives of Margaret Fuller, will appear in January from Norton.
For more information on the Leon Levy Center for Biography, visit http://web.gc.cuny.edu/llcb/.